Help - Kidney Patients
---
An opportunity to give back to the society.
Foundation gives an opportunity to support a poor patient for kidney transplant & Post transplant medicines. One can also support foundation activities by way of putting an advertisement in the magazine.
---
Support the cost of transplant surgery…. Rs. 5,00,000.
Support the cost of transplant Medicine… Rs. 2,50,000
Advertisement in kidney care quarterly… Rs 2,00,000
Donate Online
---
I would like to donate online to Narmada Kidney Foundation, to help its regularly activities.
(Need to check other competitive websites like care, cry to understand the write ups on online payment gateway.)
You can donate online using Credit Card / Net Banking (Online Banking).
You can donate any amount between Rs. 1,000/- to Rs. 49,000/- as per your will.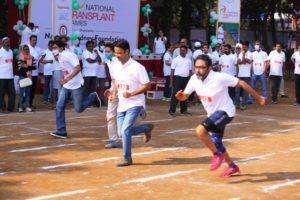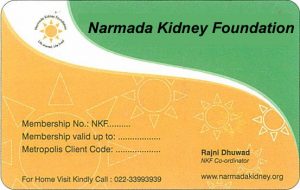 BENEFICIARIES OF FINANCIAL HELP
This year the Foundation has given Financial Support to the deserving patients for kidney transplant and post transplant medications.
Ms. Apeksha Suresh Patil

Ms. Apeksha Suresh Patil

Donated : $

Mrs. Asha A. Dahiya

Mrs. Asha A. Dahiya

Donated : $

Mr. Krishna Sakpal

Mr. Krishna Sakpal

Donated : $

Mr. Bhausaheb Vasant Patil

Mr. Bhausaheb Vasant Patil

Donated : $

Mrs. VaishaliPrakash Shelar

Mrs. VaishaliPrakash Shelar

Donated : $

Mr. Nilesh Raj

Mr. Nilesh Raj

Donated : $

Mr. Khurshid Chhunawala

Mr. Khurshid Chhunawala

Donated : $

Mr. Umaram Kumar

Mr. Umaram Kumar

Donated : $

Mrs. Nahid Akhtar S Ahmad Khan

Mrs. Nahid Akhtar S Ahmad Khan

Donated : $

Mrs. Kavita Deepak Jamadar

Mrs. Kavita Deepak Jamadar

Donated : $

Mr. Atul K.Thakkar

Mr. Atul K.Thakkar

Donated : $