[rev_slider_vc alias="homeslider-1″ title=" "]
OUR MISSION
Help people take care of their Kidneys and prevent kidney diseases
Help patients and their families understand kidney diseases and options for treatment
Promote organ transplant
Regular Activities
Following are the regular activities of the organization
15th NATIONAL TRANSPLANT GAMES
Narmada Kidney Foundation has been organizing National Transplant Games since 2008. In 2020 due to the Covid-19 pandemic, the Games were organized First time ever in the world ON DIGITAL platform.
In 2021 also we have received a huge participation from the members are over 741 games has been conducted between 1st Dec to 5th December, 2021. For earlier Virtual Games were containing fitness challenges as well as online games. We got huge participation for various games and 741 games were conducted online and that too Finals conducted LIVE on YouTube.
Visit the below link and see the highlights of the Virtual games.
Now For The Year 2022, For 15th National Transplant Games, we will be conducting the physical games, we will soon post the details here.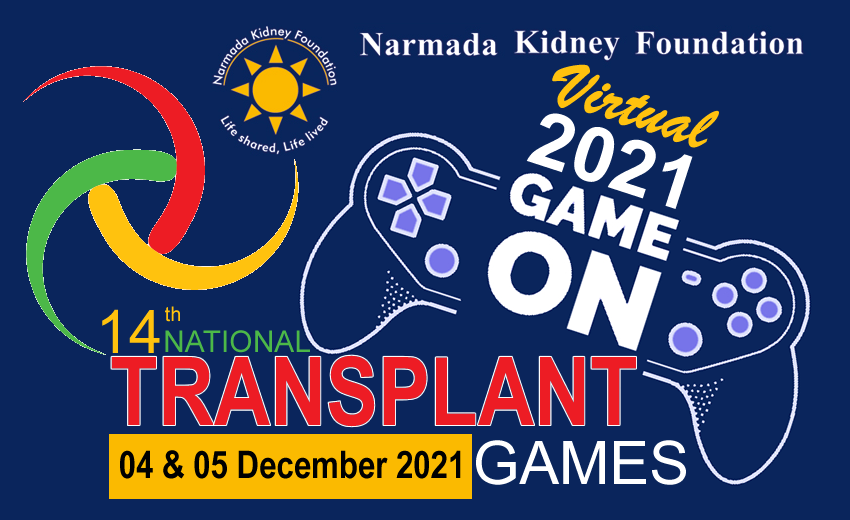 25 YEARS OF ORGAN DONORS' DAY
Donating a part of the body to save the life of on organ failure patient is an act of great sacrifice and generosity. Such donors need to be publicly recognized for their act of altruism. Narmada Kidney Foundation (NKF) was the first organization in the country to initiate this activity. The first program was on November 30, 1997, when shri Sunil Dutt, renowned actor and social activist was the chief guest. Since then, every year this program which we call "Organ Donors' Day" (ODD) is being celebrated on 30th November.
Several celebrities like Dr. V.N. Acharya (mother of neprology), Mrs. Shobha De, Mr. Julio Rebeiro, Mr. Sonu Nigam, Mr. Kumar Ketkar, Ms. Pallavi Joshi, Mr. Shammi Kapoor, Ms. Shabana Azmi, Mr. Baba Siddiqui, Mr. Kunal Kapoor, Mr. Madhur Bhandarkar, Ms. Poonam Dhillon, Mr. Suresh Prabhu, Ms. Medha Patkar, Mr. Shankar Mahadevan, Mr. Jaykumar Rawal etc. have graced NKF ODD function.
The felicitation of the living donors and family members of deceased donors is done by awarding a certificate and presenting a trophy in the presence of their recipient, family members, friends, guests, and the doctors who made transplant possible. There is also an entertainment program.
This is the 25th anniversary of NKF ODD and we salute all donors for their courage and sacrifice.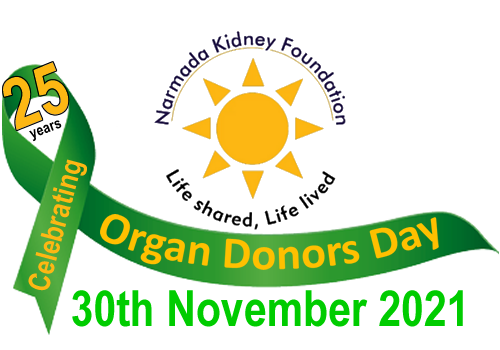 27 YEARS OF WORKING TOWARDS MISSION
Narmada Kidney Foundation is a registered Non-Governmental Organization (NGO) set up in 1993 with aim to help people with Kidney disease.
Seeing the rising incidence of chronic kidney disease (CKD), it's devastating medical complications and its economic as well as social implications, Dr. Bharat Shah, one of the eminent Nephrologists of Mumbai, set up the foundation with the support of his wife Dr. Mita Shah, other family members and like-minded people. Narmada Kidney Foundation, over the years, has grown to be one of the largest kidney related NGOs in the country with a large membership.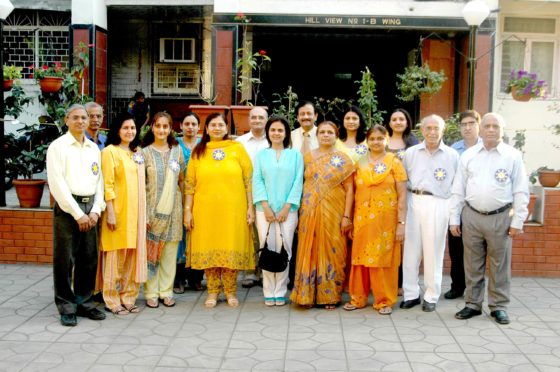 [socialwelfare_statistics bg="315″]
[socialwelfare_blog titlefirst="Fresh From The" titlelast="Blog" posts_display="2″][socialwelfare_testimonials titlefirst="WHAT" titlelast="People's Say" testiimages="120″ posts_display="5″ bg="164″]