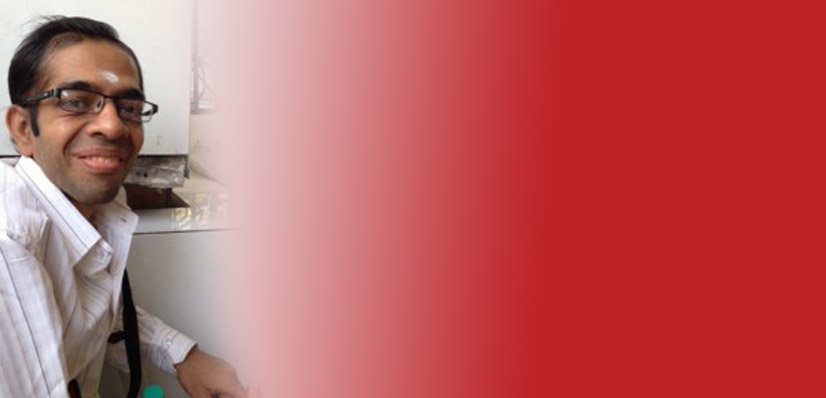 Dialysis Hero
When we talk about diet, we think of those boring dishes we try at home on day to day basis. With Chronic Kidney Disease setting in, lot of restrictions in food set. What to eat and what not becomes a list which has to deliberately followed. I was diagnosed with Glomerulonephritis at the age of 15 years, and was later ushered into Dialysis regimen at age of 21. So for past 16 plus years, I am singing the same song, but with multiple tunes. Dialysis patient's life could be boring if we don't understand the method of adjustment. First step is proper dialysis schedule, second is diet and medicines and third is recreation and job. Amalgamation of these three makes you a Dialysis Hero.
Coming to diet, the whole process of diet begins with recipes. For kidney patients with restrictions, poor appetite and more energy demands, a recipe customized with wholesome taste and right amount of required nutrients works wonders. Narmada Kidney Foundation has been doing tireless work for Kidney Disease prevention and awareness since past 20 years. Their "Diet Workshop" has been growing year by year, with innovative ideas to attract people and learn how food can be made interesting, healthy and palatable. I learned to cook from my grandmother, so all what I won at NKF cooking contest are dedicated to her. My renal dietician, family members are pillars of support and guide. My first recipe at the contest was "Carrot –Pea Upma", for high BP patients, obviously it fetched me a prize. It was no looking back and I would win a prize or two every year. The purpose of participating in a competition is to learn rather than winning. It is for our satisfaction to keep ourselves abreast of changes taking place.
For a kidney patient, it is out most important to socialize and continue to achieve their dreams. Narmada Kidney Foundation, through this "Diet workshop and Cooking Contest", has helped me to grow in terms of my skills and expertise.
Written By: Vishal Gadhia (Dialysis Patient)