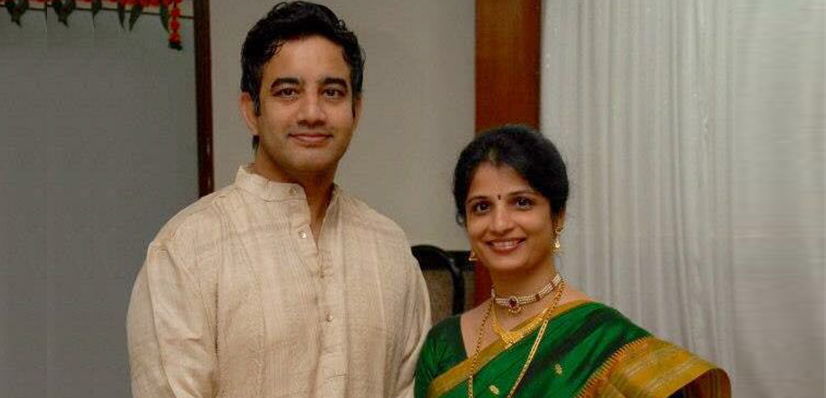 RAKSHA BANDHAN
In early 2016, we found out from the doctors that my brother would need to undergo kidney transplant by the end of the year or by early next year. I made a short trip to India in March to get myself evaluated as a kidney donor. The preliminary tests were encouraging and when I returned to work in Singapore I informed my seniors and HR that I would be taking time off for a while around December.
I however underwent a severe setback at work that necessitated me to take a sabbatical in June and focus on recovering my strength. When I made a holiday trip to India in July, my brother got his monthly tests done and the doctors told us that he would need to undergo the transplant ASAP. We both then rushed to get the final sets of tests done and as we got prepped for the surgery. An unseen challenge came up in the form of the kidney donation scandal that broke at another hospital in Mumbai, one that would pose problems in the near future. Our medical case did get the ethical committee approval and we and the medical team set ourselves the date of 11th August for the surgery. My brother and I got ourselves admitted to Global Hospital on 9th August – he as Recipient Patient, I as Donor Patient. On 10th August, we heard about the medical strike being called by the doctors as fallout of the kidney donation scandal and the treatment meted out to the surgeons, not knowing then if our surgery would be taken up – until, thankfully, a confirmation came in that night that we were on schedule for our surgery.
This was the first time I underwent a surgery, but all through, from the preparation stage over the past few months until the time that we were getting wheeled into the operating theatre, I did not feel fearful. Only felt right about my decision. I felt right that I could be there for my brother in this manner. When my brother's ADPKD condition was detected, we found out that it was a genetic condition. By some stroke of chance, my brother had it. While I considered myself fortunate to not have inherited the condition, I also felt it only right that I should share my luck. I had two kidneys, and I can live – and live well in with one of them. That is how I had reached my decision to donate. And fortunately, my husband, my mother in law and my children, all supported me fully.
On the morning of 11th August, with Raksha Bandhan coming up in a few days, the surgery began – first the nephrectomy on him, followed by nephrectomy on me, and the transplant procedure. When we were both recovering in the RICU, the staff would come to check on me and administer the medication. And they also sweetly kept me updated on my brother's condition – how he was doing post-surgery. How his new kidney had started functioning. How his creatinine levels were falling. With every update, and later as the days of recovery showed positive progress, I was only thankful that my brother's health was getting back on track.
My brother is now continuing well on his recovery path at home. I too am back home and recovering well. When I look back, I can only wonder at how everything fell in place. My taking a break from work was brought about by severe setbacks then, both emotionally and physically. But my break from work and my being in Mumbai in July had allowed us to expedite all the preparations required for the surgery, which until then we had expected only by the end of the year. Most importantly, it also meant that I had been able to recover my strength and energies and be fit to undergo the surgery. Unforeseen factors in the form of a medical strike had come up but that too was resolved in the timeliest manner.
There are so many things that we have to be thankful for. And I am thankful for everything I have. And thankful that I was able to be there for my brother.
Here's wishing us all the best of health!
By: Ms. Deepali Ekbote (Kidney Donor to her brother Mr. Rohit Chemburkar)